Heavy Rain! JSTV and the SDU of Brookstone are on the Spot.
Release time:2016-07-06 Content source:
With the rain coming down heavier, media in Nanjing, Suzhou and all over the country begun to report the flood disaster.

NanJing City View was flooded!
The water table in Nanjing section, Yangtze River has raised to vertices with the continuous rainfall. The hydrophilic footpath lay in Hexi Culture and Sport Park for Youth has already been drowned in the river and the NanJing City View was almost been flooded.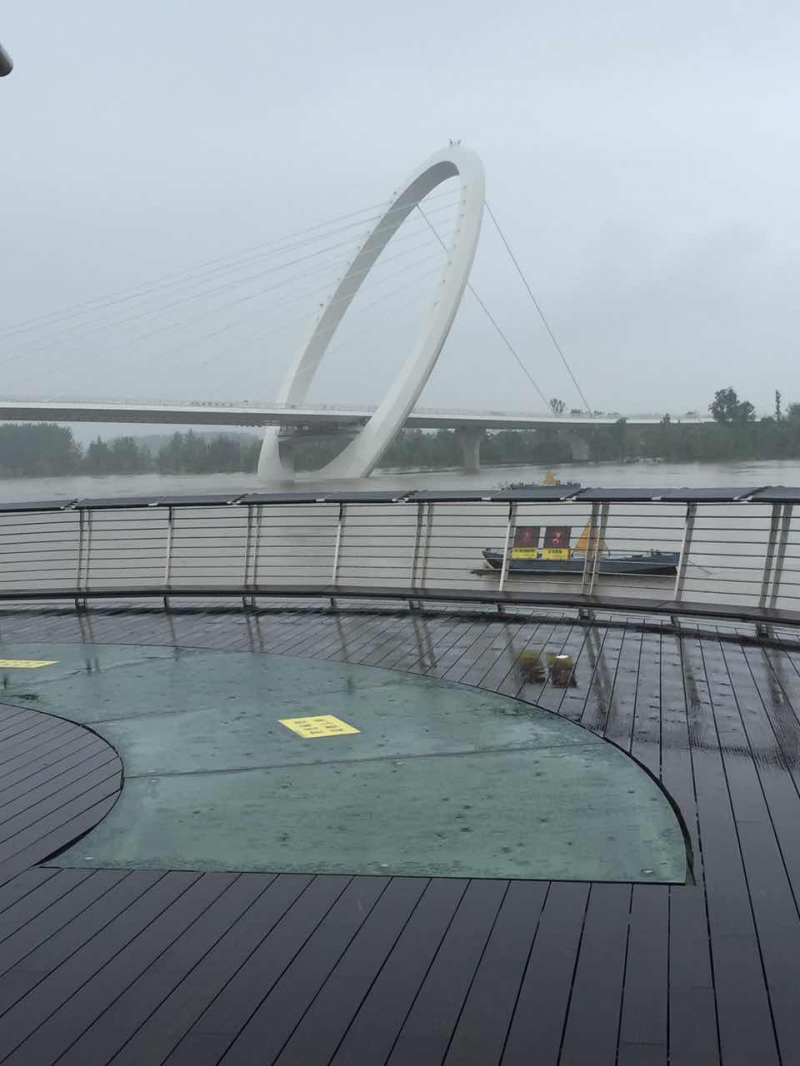 Only few of the scale in the hundred years water table pillars named "the Memory of Yangtze River" can be seen now, which means the water table in Nanjing maybe reach the highest in history.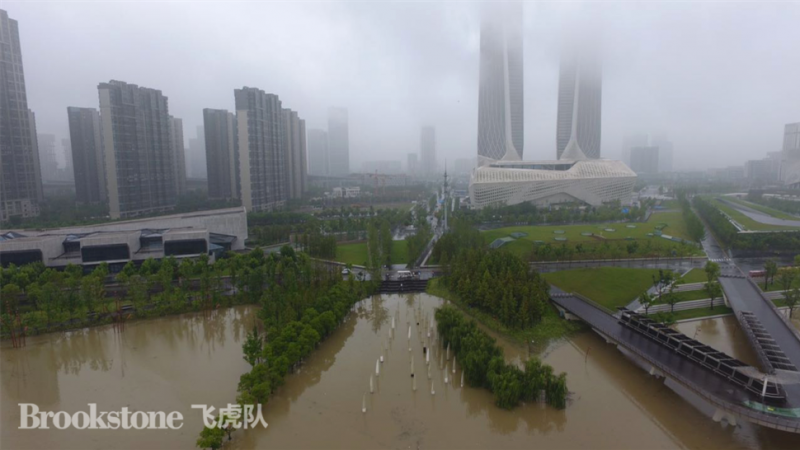 The water was over the river channel and cars almost broke the bridge.
The rapidly increasing water table has completely submerged the plank road and revetment on both sides of Jiqingmen Bridge yesterday. Nanjing bridge Maintenance Company specially assembled about 10 large vehicles which stopped on both sides of Jiqingmen Bridge to protect the bridge in the river with rapidly increasing water table. JSTV worked with the SDU of Brookstone reported the water logging situation with the UAV capturing the full view of the road.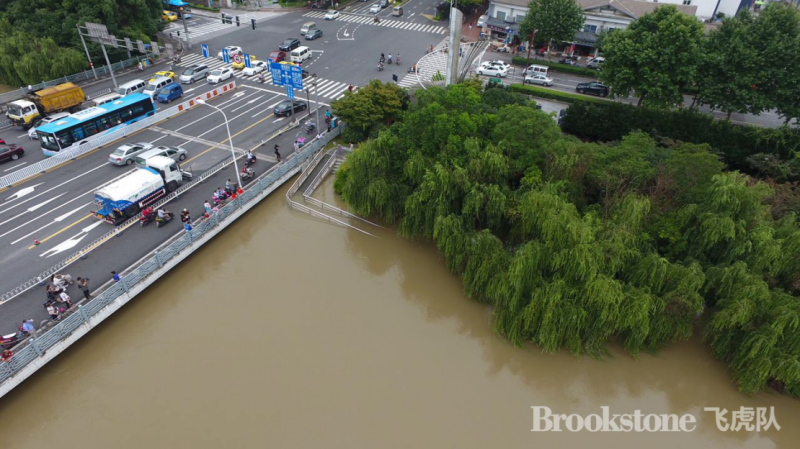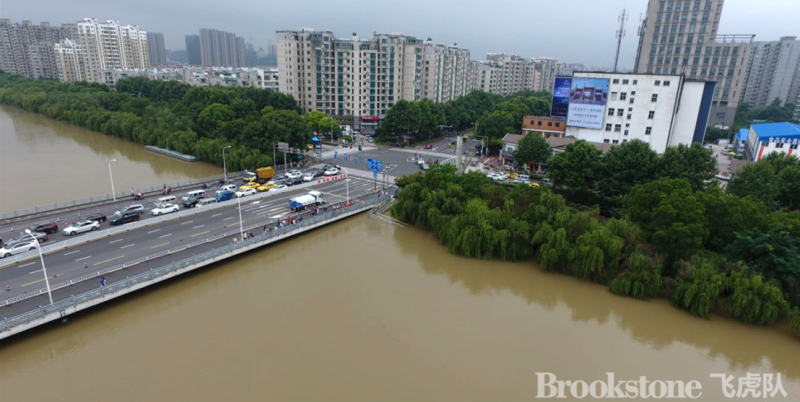 The water in river flow backward in Fengtai South Road, and the traffic was still heavy.
At ten o'clock in the morning, the water in river flow backward in Fengtai South Road, which caused the road at the end of Hong Bridge to be drown. The water in the road was 40cm deep. When the SDU of Brookstone f